We are kicking off this New Season of 'Be Your Change, The Podcast To Create The World You Want To Live In' from our new hometown in Los Angeles. We are excited to be now based in Los Angeles because of the bourgeoning social change community with an increasing number of female change-makers leading the way. Los Angeles is also incredibly diverse and it brings people from many different horizons to the megacity making the cultural trends super interesting.
What You'll Learn
We are looking at the impact of our purchase on people's life. Did you know that 85% of the household budget is spent by women? It tells you how much power we hold ladies to change the world.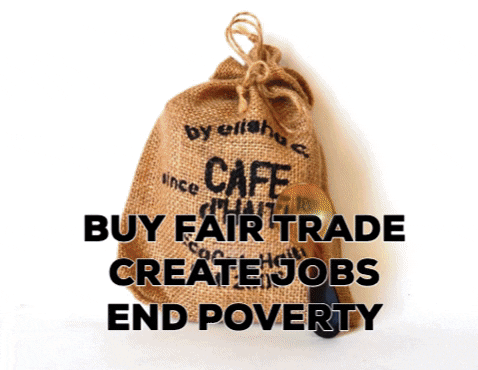 The Impact of Women On Building A Sustainable and Equitable World
In this episode, we are talking to Elisha Chan, the executive director of Fair Trade a Los Angeles, a non-profit that helps to spread the word about the impact of buying fair trade products. Companies and non-profits who are certified Fair Trade have to follow strict guidelines like no child labor. Many of our day to day products like coffee and chocolate use child labor.
You might not know but more than 700 million people—half of them children—live on less than $1.90 a day.
In this fascinating interview, you'll learn about Elisha's journey becoming an advocate to end poverty through job creation and how fair trade crossed her path. For a girl who came from China to the United States at the age of 8 years-old because her mom decided she would have a better education overseas, her dedication inspires many of her peers. This year, Elisha has big goals..to achieve
Make Los Angeles The Biggest Fair Trade City In The U.S
Chicago is currently the largest fair trade city in the United States, but the fair trade community wants to change that and make Los Angeles the largest fair trade city in the United States.
Elisha C Foundation
Elisha started going to Haiti, as a student for UCLA in 2009. Over the last 10 years, she has been more than 30 times, to Haiti. In 2011, she decided to create Elisha C foundation to support Haitians because she found her call to alleviate poverty and bring economic stability to nations in need.
80% of the population live under the poverty line (<$2/Day)
50% of the kids do not attend school
40.6% of the population is unemployed
"I really see that with what I'm doing is raising up these Haitian people to ultimately, you know change the future of Haiti"
Over the years, Elisha C foundation has contributed to sending more than 75 kids to school.
Elishac.com was born to create jobs to end poverty in Haiti.
The Best Quotes From The Show

"You can actually bring out social justice by the way, you spend your money and that is what fair trade is about"

Elisha Chan
Organizations Mentioned In The Podcast
Interested in Fair Trade? Check Out These Fair Trade Companies Started By Women
Go Deeper
Learn more about becoming a fair trade advocate and happy consumer and vote with your wallet.
Watch Documentaries
Read Books

Global Girlfriends: How One Mom Made It Her Business to Help Women in Poverty Worldwide
Buy The Change You Want To See: Jane Mosbacher and Wendy Paris The money we routinely spend on food, clothes, gifts, and even indulgences is an untapped superpower. What would happen if we slowed down to make more thoughtful decisions about what we buy?

Speak Up

Ask your local coffee store or supermarket if they carry fair trade products.
Pay attention to Fair Trade logo on products you buy e.g coffee, sugar, tea, chocolate
Join Our Family Of Female Changemakers
Your Action Today – Educate Others
Share this podcast episode so everyone can learn about the importance of buying Fair Trade Products.
Please follow and like us: